Team Deathmatch
is a game mode in
Counter-Strike Online
.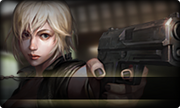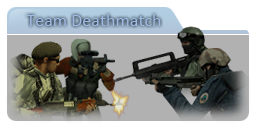 Trong phiên bản gốc của Counter Strike thì Team Deathmatch chỉ được coi là một chế độ phụ do Fan tự phát sáng tạo và phát triển. Nhưng ở trong Counter-Strike Online thì Team Deathmatch đã trở thành một chế độ chính thức của game.
Xoay quanh cuộc chiến giữa Counter-Terrorists và Terrorists. Team Deathmatch có mục tiêu rất đơn giản - tiêu giệt kẻ thù đến khi đạt giới hạn số kill quy định hoặc đến khi hết giờ mà có số kill lớn hơn đội kia sẽ giành chiến thắng. Khi bị hạ gục, người chơi sẽ mất 5s để hồi sinh và 3s đầu tiên ngay sau khi hồi sinh sẽ được bất tử.
Bản đồ tương thích
Edit
Bạn có biết?
Edit
Đôi khi sẽ xảy ra lỗi: Bạn sẽ không thể hồi sinh sau khi bị hạ gục và lựa chọn duy nhất là thoát game ra và vào lại.
Liên quan
Edit
Ad blocker interference detected!
Wikia is a free-to-use site that makes money from advertising. We have a modified experience for viewers using ad blockers

Wikia is not accessible if you've made further modifications. Remove the custom ad blocker rule(s) and the page will load as expected.