Choijiyoon (soccer)

Choijiyoon trong trang phục bóng đá
Tổng Quát
Level Appeared
Tiền đạo
Location
Sân vận động (Soccer Stadium)
Thông tin cá nhân
Gender
Nữ
Faction
Thể trạng và kỹ năng
Health
Không rõ
Status
Còn sống
Khác
Xem Yuri (Soccer) để biết đối thủ của cô.
Choijiiyoon Soccer là trang phục cho Choijiyoon trong chế độ bóng đá .
Tổng quát
Edit
Choijiyoon đại diện cho lớp nhân vật nữ phe Counter-Terrorist khoác lên mình bộ đồng phục bóng đá. Nếu người chơi sử dụng nhân vật này trong chế độ bóng đá: Stamina level +1 và Agility level +1. Ngoài ra tiền thưởng bắt đầu trận sẽ được áp dụng.
Ngày ra mắt
Edit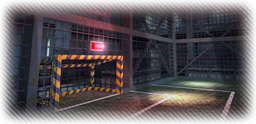 Nhân vật này được ra mắt cùng với Yuri (Soccer) và Cage vào:
Singapore/Malaysia: 28/08/2013.
Indonesia: 04/12/2013.
Thổ Nhĩ Kỳ: 11/06/2014.

Ad blocker interference detected!
Wikia is a free-to-use site that makes money from advertising. We have a modified experience for viewers using ad blockers

Wikia is not accessible if you've made further modifications. Remove the custom ad blocker rule(s) and the page will load as expected.